DENTAL

FILLINGS
At some point, almost everyone will need a filling to restore the function of a tooth that has been damaged by disease or decay. In fact, dental fillings are one of the most common procedures performed at our Chesapeake dental office.
Treatment That Fits Your Needs
Thanks to technological advances, we now have several alternatives when it comes to the materials we use to fill cavities. Depending on your needs, Dr. Dukes can choose natural tooth-colored fillings made with a resin-based composite material or traditional amalgam (silver) fillings.
Newer composite fillings can be used to create a restoration that blends seamlessly with your natural tooth; in some cases traditional amalgam fillings are still the best choice. We will are happy to discuss the pros and cons of both before starting treatment.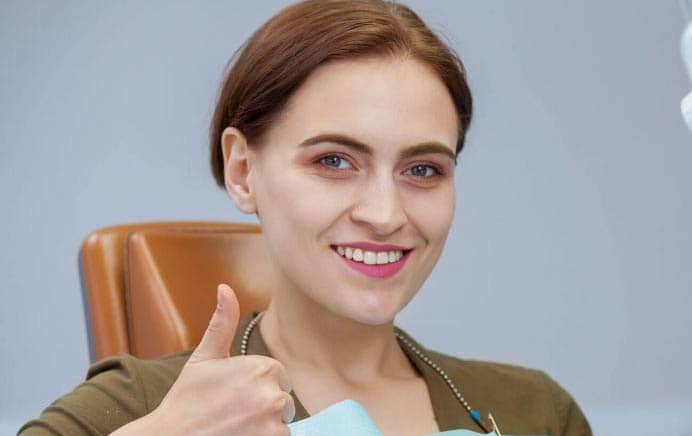 The Beauty of Tooth-Colored Fillings
Tooth-colored fillings are also referred to as composite fillings. This composite material is made using resin compounds that can be colored to perfectly match your natural teeth. Since these materials mimic the appearance of your natural teeth, it is an ideal choice for front teeth and teeth that show when you smile.
Its natural appearance also makes composite material practical for a number of aesthetic applications. We can use it to build up teeth that are chipped or cracked, fill gaps and uneven spaces between teeth, and even conceal a discolored tooth.
Safe, Durable Amalgam Fillings
Amalgam fillings have been used for over 150 years on hundreds of millions of people. In fact, estimates indicate that patients receive more than a billion silver (amalgam) fillings each year.
Dental amalgam is a mixture of mercury, silver, tin, and copper. This creates a very strong inert filling that is especially effective when used on back teeth.
There has been some debate in recent years about the safety of amalgam fillings. We'd like to set the record straight – both the ADA (American Dental Association) and FDA maintain that dental amalgam is a safe, affordable, and durable cavity filling. In fact, multiple studies have been done by the Centers for Disease Control (CDC) and the U.S. Department of Public Health and no adverse health effects have ever been linked to amalgam dental fillings. While amalgam is quickly being replaced by composite resins as the most common filling material there are still many situations where amalgam is a better choice.
Healthy Teeth for a Lifetime
Prevention is the easiest way to maintain perfect oral health, but cavities can and do develop. Our goal is to provide you with the highest quality dental care possible by combining time-tested treatments with updated techniques and materials. We strive to choose treatments that restore your teeth while increasing the odds of a lifetime of healthy use.
We want you to be educated and informed about your choices. If you have questions about fillings and which type is the most suitable for your needs, please contact our Chesapeake dental office.
What people saying about us
Dr. Zahir is amazing. So kind and very concerned with comfort and health. Took the time to put my daughter at ease. Her office staff are friendly and very knowledgeable. The overall experience at this office was perfect.

Rachel Augustine

This is the best dental office I have EVER gone to!!! Dr. Zahir is amazing!!! And the staff is even better!! I was very nervous and afraid after a very bad experience but I have found my life long dentist I can't say enough about how great the office and my procedures have gone thank you so much!!! If you are searching look no further they are the best!!!

Melthres Johnson

I had the best experience ever in a dental office. All staff is friendly and very helpful.

William Evans

Dr. Zahir and her staff are wonderful! Amber was extremely hospitable when scheduling my appointment, Debbie did my cleaning and surprisingly I fell asleep lol I wish I remembered the dental professional who took my xrays because she was amazing too! I've been a long time patient of Dr. Zahir and I love love love this new location so much! I will be referring all my family and friends! Thank you everyone for such a beautiful visit!

Mechelle Smith

Cedar Road Dental Dr. Zahir and her staff are AMAZING!!!!! They are so welcoming and considerate. They take the time to be extremely informative and make sure that in every process you are aware and comfortable. Dr. Zahir is now my forever dentist. I truly appreciate you and your incredible staff and thank you for your wonderful and expert care.

Nicole Bell