Tooth

Extractions
Tooth Extractions in Chesapeake - Cedar Road Dental
You might need tooth extraction for any number of reasons. Some teeth are extracted because they are severely decayed or may have advanced periodontal disease, or have broken in a way that cannot be repaired. Other teeth may need removal because they are poorly positioned in the mouth (such as impacted teeth), or in preparation for orthodontic treatment.
The removal of a single tooth can lead to problems related to your chewing ability, problems with your jaw joint, and shifting teeth, which can have a major impact on your dental health.
To avoid these complications, Dr. Zahir will discuss alternatives to extractions as well as replacement of the extracted tooth. Call Us today to schedule your appointment with Cedar Road Dental.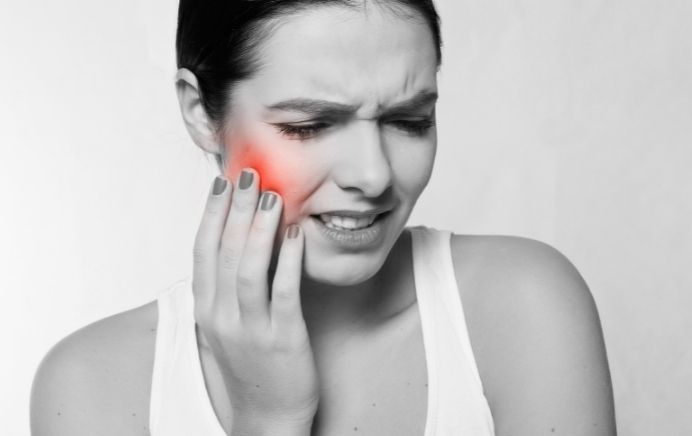 Simple or Regular Tooth Extraction
These types of extractions, the simple extractions, are the most common in the world of dentistry.
Simple extractions, don't take long to complete. The dentist will numb you before he starts, so you won't feel anything. Depending on the tooth, removing it will normally take just a few minutes after you have been numbed with local anaesthesia. Once completed, the dentist will place gauze in your mouth to bite on and give your detailed instructions for post op care before you go.
Complex Surgical Tooth Extraction and Oral Surgery
As we all know, not all teeth can be easily removed. Sometimes, the tooth will be impacted, decayed or broken off and the dentist will have nothing to grasp above the gum line. In cases such as this, the dentist will need to perform a more complicated surgical extraction, which involves getting the tooth out below the gum line. Occasionally a suture may be required to close the tissue.
Dr. Shabana Zahir is dedicated to providing compassionate, pain-free dental care. If you are experiencing toothaches and would like to learn more about your treatment options, please set up an appointment with us today by calling 757-548-0000.
What people saying about us
Dr. Zahir is amazing. So kind and very concerned with comfort and health. Took the time to put my daughter at ease. Her office staff are friendly and very knowledgeable. The overall experience at this office was perfect.

Rachel Augustine

This is the best dental office I have EVER gone to!!! Dr. Zahir is amazing!!! And the staff is even better!! I was very nervous and afraid after a very bad experience but I have found my life long dentist I can't say enough about how great the office and my procedures have gone thank you so much!!! If you are searching look no further they are the best!!!

Melthres Johnson

I had the best experience ever in a dental office. All staff is friendly and very helpful.

William Evans

Dr. Zahir and her staff are wonderful! Amber was extremely hospitable when scheduling my appointment, Debbie did my cleaning and surprisingly I fell asleep lol I wish I remembered the dental professional who took my xrays because she was amazing too! I've been a long time patient of Dr. Zahir and I love love love this new location so much! I will be referring all my family and friends! Thank you everyone for such a beautiful visit!

Mechelle Smith

Cedar Road Dental Dr. Zahir and her staff are AMAZING!!!!! They are so welcoming and considerate. They take the time to be extremely informative and make sure that in every process you are aware and comfortable. Dr. Zahir is now my forever dentist. I truly appreciate you and your incredible staff and thank you for your wonderful and expert care.

Nicole Bell